.org
contact:
You can get in touch with us through our
forum
or email:
latest version: 1.0.4pre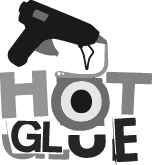 Get source:
We are hosting HOTGLUE development on GitHub!
Visit our
project page
to get familiar with the structure, report an issue or look at our wiki (in progress).
If you just want to quickly grab HOTGLUE sources and you are running GNU/Linux - use the following command:
git clone git://github.com/hotglue/hotglue2.git -b dev hotglue
this will create 'hotglue2' directory and will download current development code of HOTGLUE.
In case you are using graphical Git client grab the following address for cloning our tree:
git://github.com/hotglue/hotglue2.git
or
http://github.com/hotglue/hotglue2.git

google-analytics code